WIP 1
WHAT IS WIP?
WIP stands for "Work in Progress"; we will try, with a series of web pages periodically published, to update you on our progress in Jaxe's project. If you have any comments or questions, don't hesitate to post a message in the forum.


Firt of all, we want to show you some shots of our character editor, the tool that will let you create and set up your own characters.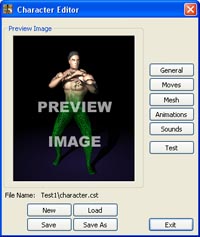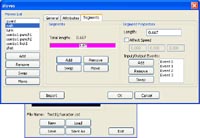 With this tool you will be able to completetly set up a character and, at the moment, we are using it.

Here you are some shots of one of Jaxe's characters; please notice the level of detail. It's composed by 20000 triangles.